Fixing Sprays: Everything you need to know!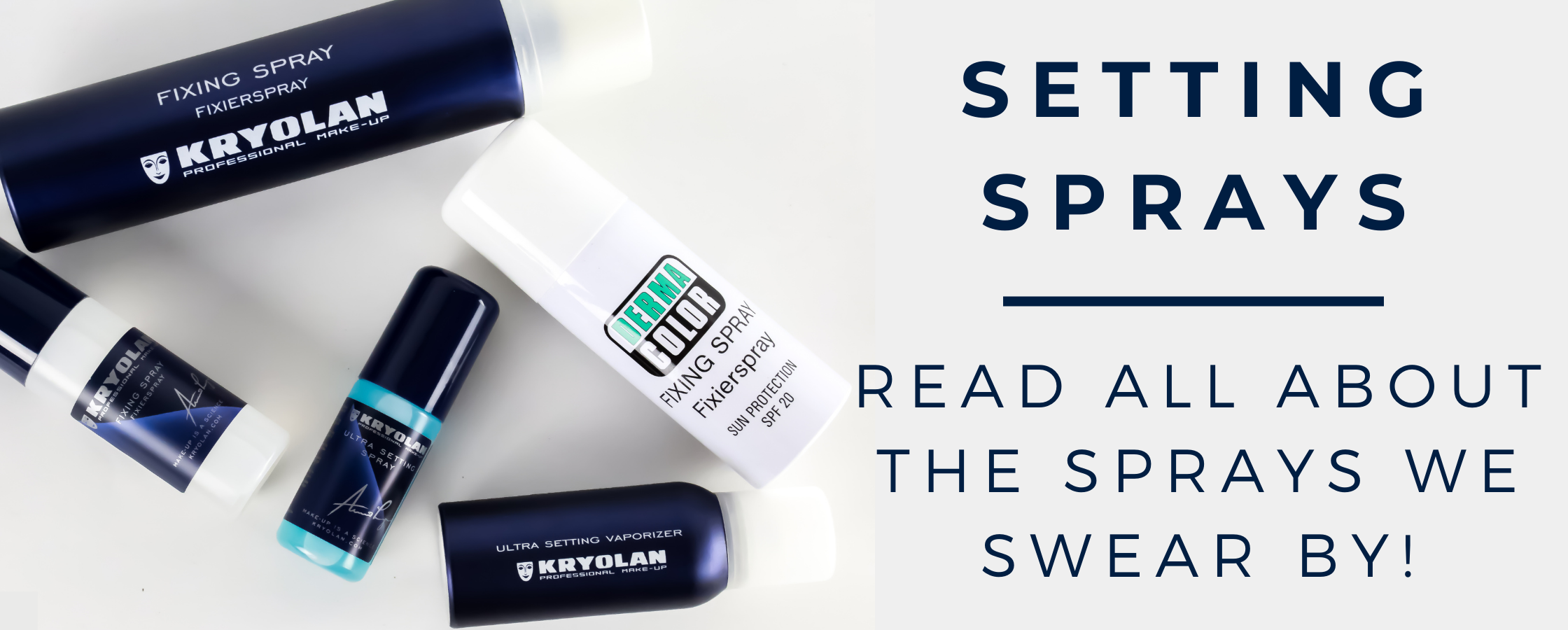 Setting Spray - the best-kept secret to keeping your makeup looking on point all day.

So what is setting/fixing spray?

Setting spray, also known as fixing spray, can typically be found in mist, spray or powder form. Keep an eye out for our next blog, all about powders, for more info on that last one!
Once you've created your flawless look, a setting spray can be applied to hold your perfect masterpiece in place, prolonging your look, so you can stay fresh and fixed for that just-applied look all day. 
Which is the perfect setting spray for you? Read on below to find out!

Fixing Spray (Fixier Spray)

This fan-favourite of ours has a cult following and is not here to disappoint; you may have seen it trending on TikTok!
Our Fixing Spray creates an invisible protective film, which prolongs the life of the make-up and its effects. When applied evenly and allowed to dry, your protected make-up look is smudge-proof, rub-proof and bulletproof. Your look will withstand excessively harsh conditions and exposure to the craziest of elements. Fixing Spray makes any make-up look resistant to cold water and considerably delays the deterioration of makeup on the skin due to perspiration. An amazing spray perfect for everyday use!
If you're not feeling the aerosol version of this product-we also have a non-aerosol version here.
Pro tip: Make sure to spray this product from about 30cm away (1ft) and allow it to completely dry for a non-stick finish.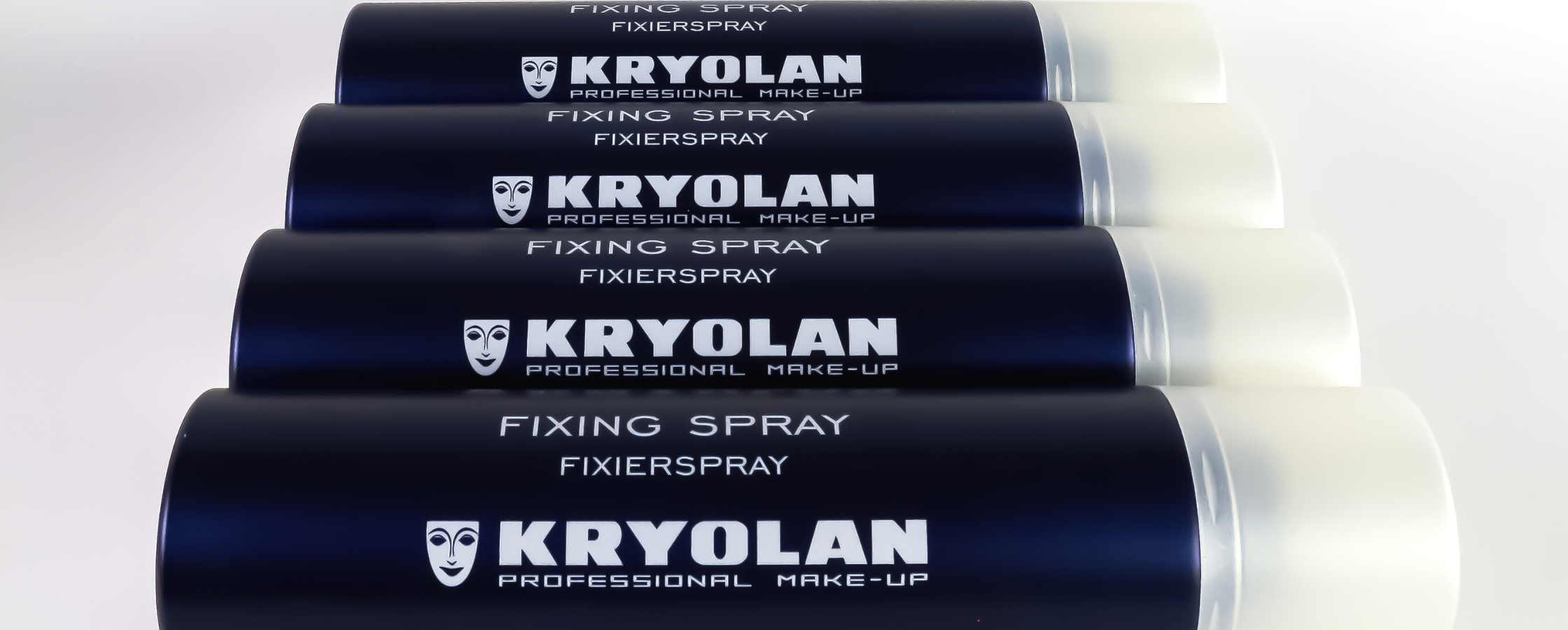 The Ultra Setting Spray is an innovative product for make-up setting. This fine mist spray is a light setting preparation with exceptional matte and light effect after application and is most suitable for camera work.  This formula dependably sets any make-up. Before applying it to cream foundation, the foundation should first be powdered. The spray is applied thinly and evenly and dries quickly. The protected make-up is then extremely smudge-proof and is resistant to moisture.
Pro-Tip: This product is great to use on Aquacolor and can be mixed with Aquacolor to create longer wear!
Shop the Ultra Setting Spray here!
Looking for a spray that can help you out all day?
This bottle of magic is our cure for the make-up buildup you get from re-touching your powder all day! The ultra-fine mist contains translucent powder that absorbs excess oil, leaving you with a crease-proof finish.

Pro Tip: Be sure to shake this product well before use; This formula works best shaken, not stirred.
Shop the Matting Spray here!

Dermacolour Fixing Spray

While our Dermacolor Fixing Spray was specifically designed to be used along with the complete Dermacolour Camouflage System, but one of the industries best-kept secrets is that the Dermacolor Fixing Spray can be used for your daily looks as well. Not only does this protect your flawless face, but it also has an SPF of 20, making it perfect for protecting make-up on the hands and neck area.
Dermacolor Fixing Spray is best applied after setting with the Dermacolor Fixing Powder. After drying, the make-up is smudge-proof and water-proof— but also easily washable with water and soap.

Pro tip: Used with the complete Dermacolour system for the ultimate, long-lasting, flawless base.
Shop the Dermacolor Fixing Spray here!
A lightweight micro-fine mist that locks your make-up down and keeps you matte all day long. This matte setting spray is amazing for camera work so you can still be selfie-ready well after the sun goes down.
Perfect for shine-prone skin this spray works best on bases that have already been set with your favourite setting powder. Apply a thin mist evenly across the face a let it dry for an incredible smudge-proof finish.
Pro-Tip: This product is great to use on Aquacolor and can be mixed with Aquacolor to create longer wear!
---
August 24, 2021 | View: 750
---