New Freelance Make-up Artists Basic Social Media Guide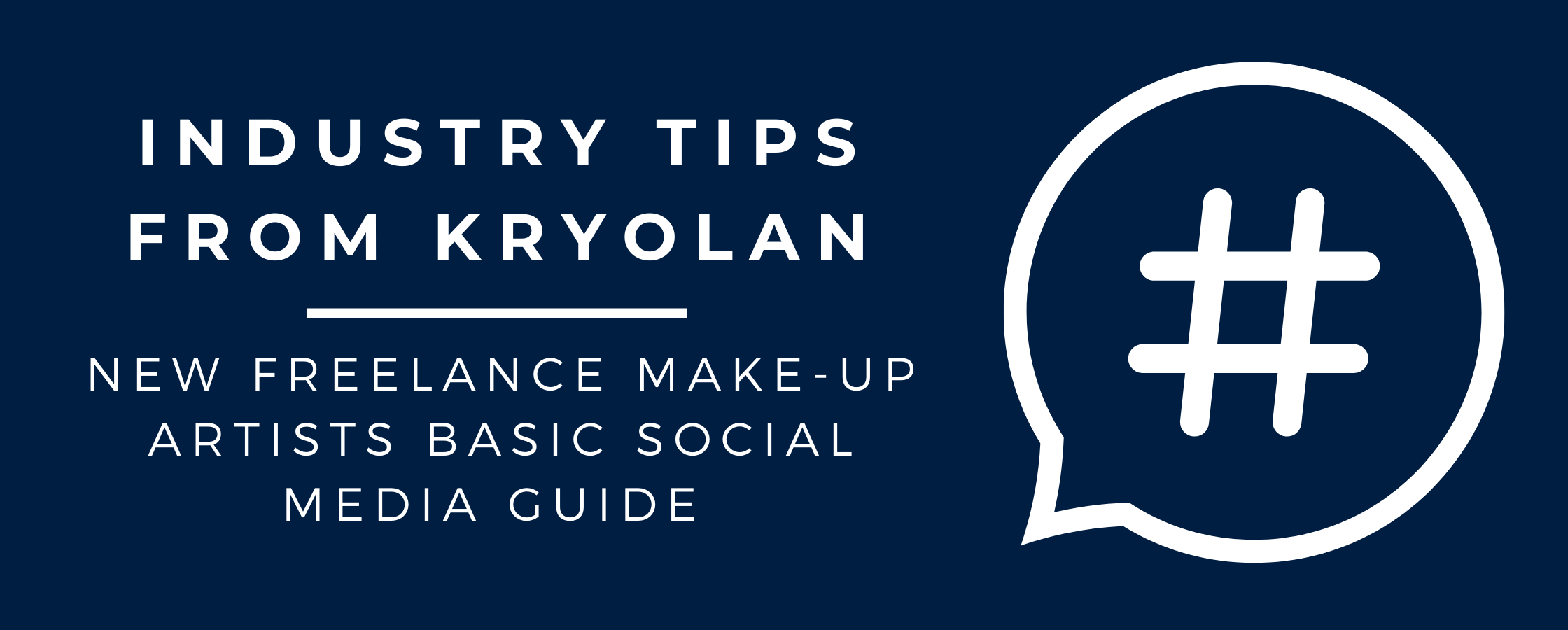 Many small businesses are on social media, some do it incredibly well, and others simply don't quite make it past the photo-sharing, likes and comments. 
Social media can be a highly effective and low-cost way to market yourself and your work. Let's look at just some of the ways that can help you elevate your status as a professional make-up artist in the industry. 
Find your Tribe and Network 
Find the network that's best for your small business. There are many groups within the social media platforms that you should follow and align yourself with. They can range from brands that inspire you, other professional artists, small business networks, education institutes that offer make-up tips, business advice, and recommendations. It is always great to be across what your peers are doing, current industry standards, and those who have made it to the top of the industry. 

Stay Connected 
Facebook and Instagram are great platforms that can showcase your work. When posting, remember to link in via a # or @ to the product, tools, location and client that you are working with. You can even add a link to your website that allows the customer to be taken directly to your page to view more information or make a booking. 
Professionalism 
That's what it is all about. Choose images that are aligned with your personality and the feel of your business. For example, if you are all about natural beauty, using natural ingredients and being vegan friendly, your page should reflect that immediately through your visual storytelling. 
Use images that are professionally taken, and when it comes to the final look, try to minimise the editing so people can see the accurate representation of your make-up mastery.
Create a list of hashtags to use for each post relevant to the audience you are speaking to or wishing to grow. Remember that Instagram does have some perimeters, so be sure to understand what these are to avoid being shadowbanned or blocked. 
Engagement 
Like, comment and share posts that resonate with you. If you are part of an industry group, be active, comment, ask questions, share your thoughts… this will help you grow your online presence. 
Use Instagram Stories and Reels to give behind the scenes glimpses of your work if you're on set or going through your make-up kit 'your top pick's, for example. 
Capture customer testimonials for your website or Facebook Page; this will provide insight into your service and skills. 

Grow your Audience
There are many ways that you can do this. You can do paid campaigns through each social media platform where you can nominate your budget and the message you would like to communicate, and they do the rest. 
You can create a competition where you give away a complimentary service or product. Ask your followers to like, comment, save or share (or all of the above) the post to go into the draw to win your nominated prize. 
Ask your customers, family and friends to like and share your page. 
The Golden Rules
Never post an image of a client without consent. 

Be mindful of the messages you post, as this can make or break your reputation in the industry.

Always tag in the brands/products/tools you have used; from time to time, they share these kinds of posts on their own socials.

Be present; always ensure you answer questions or reply to message on your posts or in your DM's. This represents you as a professional and helps when it comes to the algorithms of some platforms.

Maintain regular posts to keep your audience engaged and build your network. 

Communicate clearly what services you provide, pricing and location. Alternatively, if you do not wish to advertise the price online, let the clients know how to contact you for more information.
We hope these essential tips have inspired you to create a fabulous social media presence. From the Kryolan Team, we wish you all the best with your Make-up Career!
---
September 21, 2021 | View: 248
---