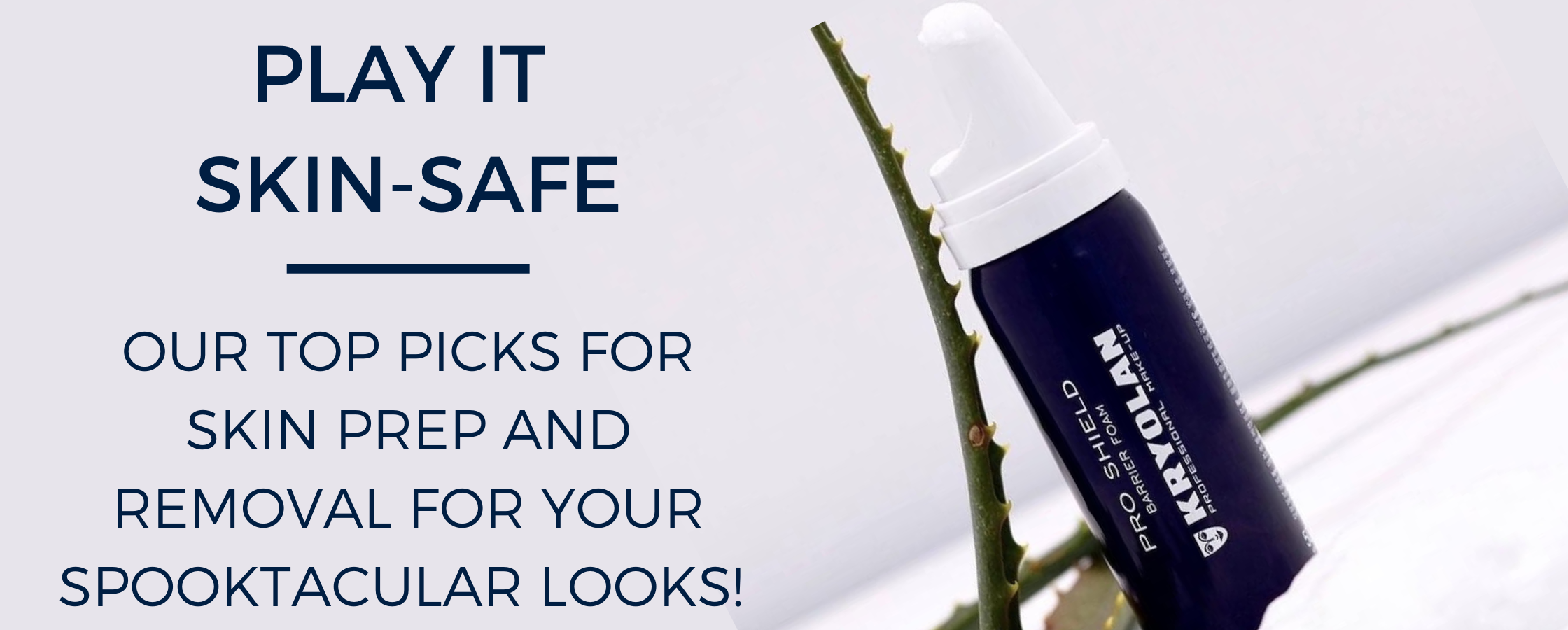 Safe skin prep and removal will give you peace of mind that your creations will stay in place for longer and easily be removed at the end of the deep, dark night. 
We highly recommend taking these pre and post steps to protect your skin in applying and removing SFX products. There is nothing worse than causing a preventable skin irritation that has been caused simply by the use of the wrong products and removal techniques. 
Let's take a closer look at the line-up!
This multipurpose barrier foam works to protect the skin from extreme influences. Apply foam before working with affecting materials or applying SFX products. We love the added superstar ingredients of Shea Butter, Almond Oil, and Aloe Vera that nurture sensitive skin.
This is a professional skin protection foam that guards the skin against possible irritations caused by adhesives, latex, cold foam, silicone or other materials. Simply apply a thin layer evenly across the designated area.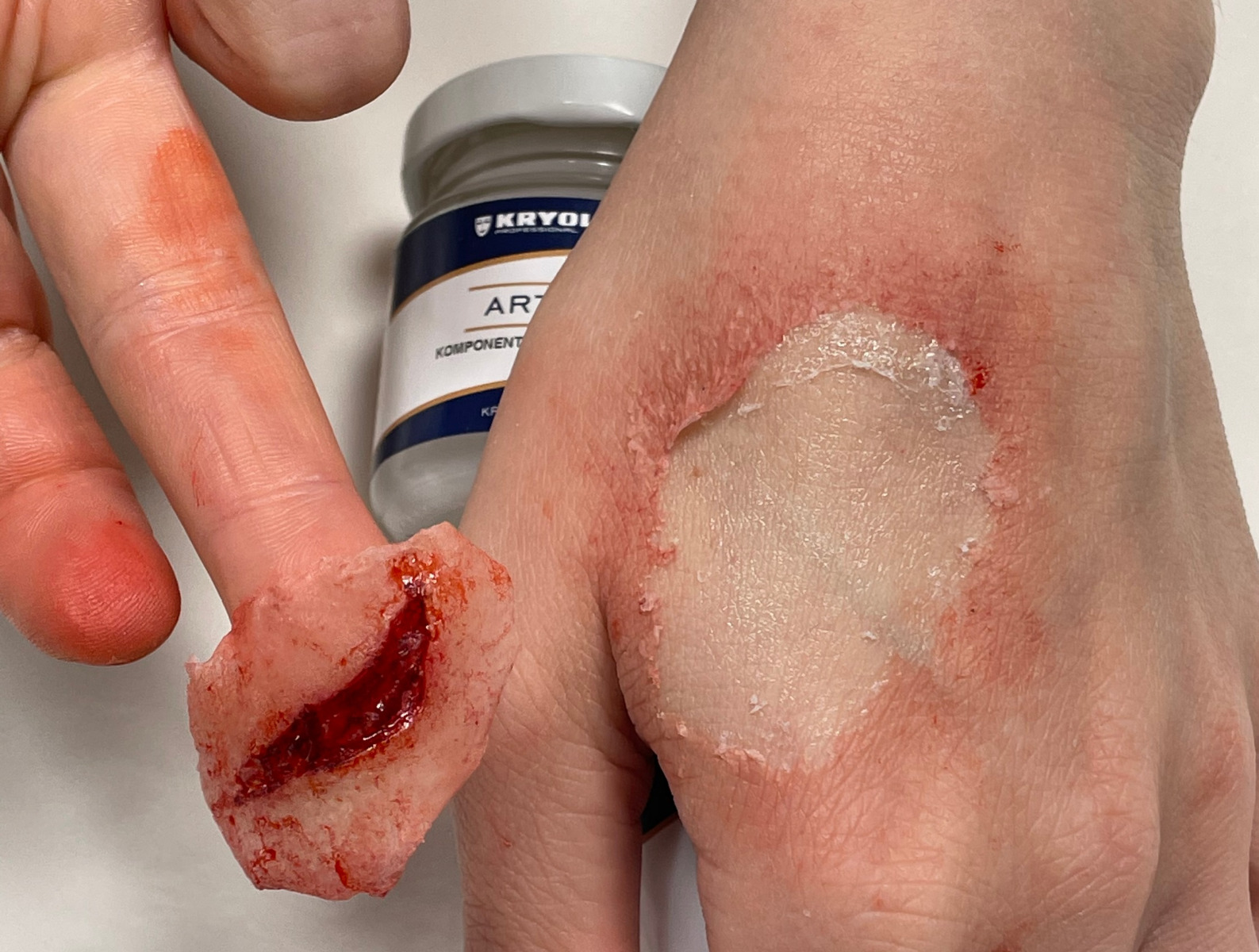 When it comes to removing your creation, we recommend the following five top picks for an easy, safe and reliable cleanse. 
This remover is an extra mild oil-containing remover, kind to the skin, perfect for the removal of Spirit Gum, TV Spirit Gum, and other Spirit Gum products.
You will love this remover; it has been designed to remove Collodion effectively and quickly from the skin without a trace. So simple and super effective.
This is an odourless, skin-friendly solvent. It works perfectly for diluting Silicone Adhesive Neo and performs great when removing any skin adhesive.
The HD Pro Gum formula has an amazing scent, anti-inflammatory witch hazel extracts and the skincare classic d-panthenol. It is the top choice for the removal of all spirit gums.
As a professional make-up artist or simply a make-up lover exploring different techniques, products and applications, we always recommend that having a great range of primers and removes no matter the genre of make-up is essential to have in your make-up kit. 
We hope you enjoyed our Play it Skin-Safe Blog. We look forward to sharing more of our favourite products, tips and techniques for our make-up loving community.
The Kryolan Education Team. 
---
October 25, 2021 | View: 249
---