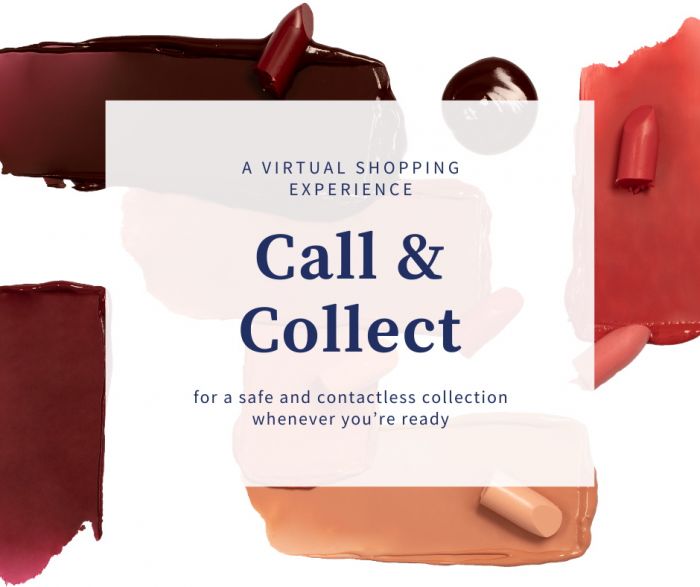 It is a pleasure to offer Call and Collect at our Kryolan Stores.
Our Call and Collect service is another great way to shop for your favourite products completely contactless.

To place an order, follow the below steps
;
1. Call your preferred store between the hours listed below for a virtual complimentary 20 minute assisted shop and collect experience.

2. You will have the option to collect your order for one of our 3 Australian locations.

3. Reserve a time to collect your order from your chosen store. Depending on availability, orders may be ready to

collect within the hour. You will receive a confirmation email with your order details.

4. Visit your chosen store during your allocated pick-up time to collect your order.

5. To collect your order, please have a copy of your confirmation email and receipt available.
Kryolan Showroom
Phone: 03 9580 8122
86 Woodlands Drive,
Braeside VIC 3195
(Stocks Full Range)
Pick-up Hours
Mon - Fri: 9:30am - 5pm
Sat - Sun: Closed
Sydney Kryolan Pro Store
Ph. 02 9331 0141
20 Oxford Square,
Darlinghurst NSW 2010
(Between 50-52 Oxford Street)

Pick-up Hours
Mon - Wed: 11am - 4pm
Thurs - Sat: 11am -5pm
Sun: Closed
Melbourne Kryolan Pro Store
Ph. 03 9654 4147
108 Little Collins Street,
Melbourne 3000
(Formerly Backstage Makeup)
Stocks Full Range

Pick-up Hours
Tues - Sat: 11am - 4pm
Sun - Mon: Closed