Digital Complexion : Meet the Heroes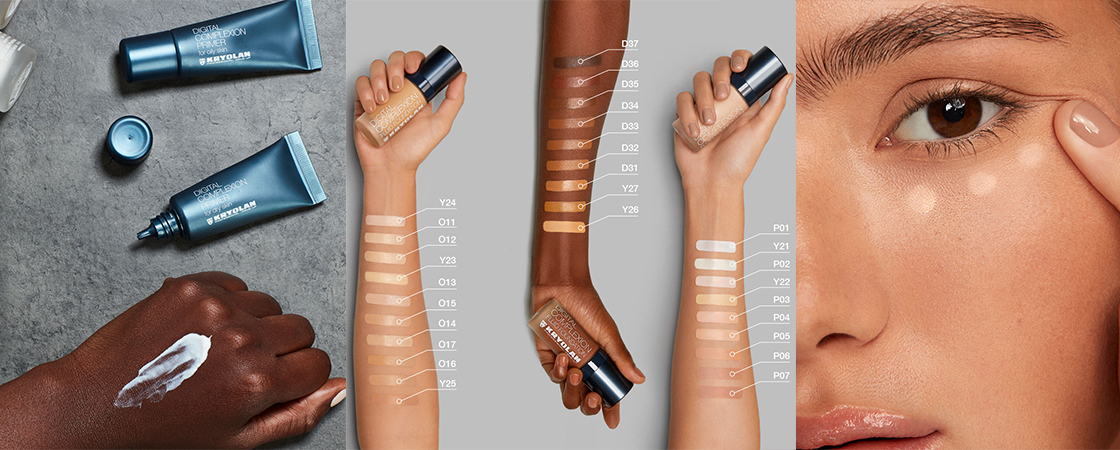 Primer
Digital Complexion Primer for Dry Skin contains hydrating ingredients that are of great importance to produce a result that keeps your foundation in place, dewy and long-wearing
The Digital Complexion Primer for dry skin, is water-based and contains anti-inflammatory ingredients that are ideal for moisturizing the skin. With the help of these ingredients, textured areas of the skin are visually smoothed, and mild skin irritations are reduced. In addition, protective functions of the skin are promoted.
Foundation
Digital Complexion Fluid is a self-setting fluid foundation that cares for your skin while providing a filtered, airbrushed effect, for a naturally flawless complexion on advanced technology. Containing hydrating ingredients that promote dermal suppleness, giving you fresh, plump skin from within. This buildable formula can achieve a sheer to medium coverage.
The whole range can be used in combination with each other. When layered the Digital Complexion Fluid Foundation with the Digital Complexion Cream Foundation you can easily achieve full coverage, flawless bases without a heavy application.
Concealer
The Digital Complexion Concealer is a cutting-edge concealer that is self-setting and lightweight. Infused with Phyto oils for a flawless, filtered complexion, the complex structure has a yielding effect with a natural finish. It has sheer to medium coverage capabilities and is buildable.
This concealer is a dream of a product, even after multiple layers the skin still looks fresh and natural. It can be applied before or after the foundation, whichever is the preferred method of application or effect.
Finish
Finally, the Digital Complexion Finish. An ultra-fine loose setting powder, with a coated silica base, specifically designed to appear invisible on the skin under the most cutting-edge resolutions.
Incredibly durable and with a smooth, matt finish, this high-performance powder leaves the skin appearing completely natural without any chalky residue.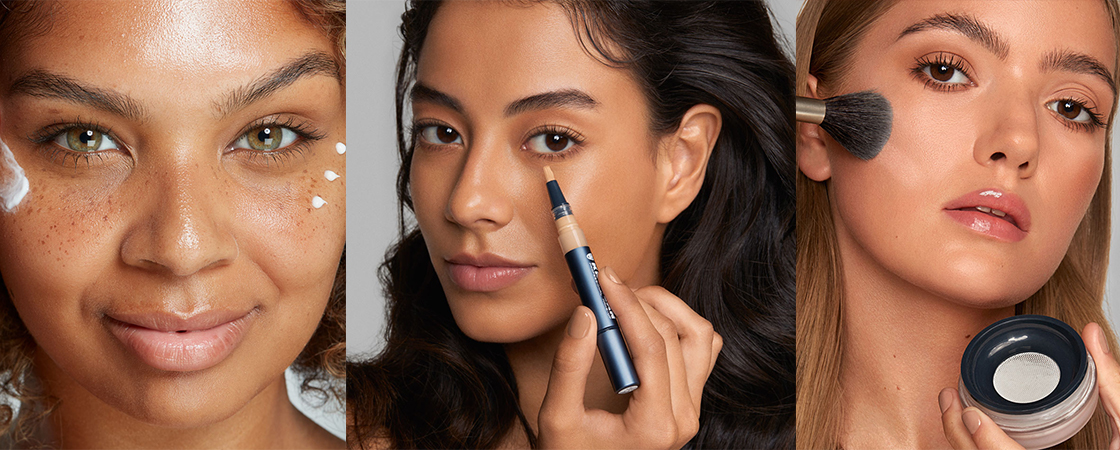 The Digital Complexion range is incredibly long-lasting and the fluid, concealer and neutralizer are all self-setting and do not always require powder.
Even the cream is semi self-setting and incredibly durable when worn throughout the day, needing hardly any touch-ups. The Digital Complexion Finish has been developed for when the foundations may need a little mattifying.
Other translucent powders are detectable on 4k plus cameras, so it's essential to include this invisible, silky loose powder in your kit. The series has a simple color system which graduate in tones from light to dark in groupings of Pink, Yellow, Olive and Dark complexion hues.
The same system runs through each of the products housed within the range. The Digital Complexion Neutralizer has varying degrees of tone in order to provide a match for every skin tone in order to camouflage pigmentation of any shade.
---
April 6, 2022
|
View: 233
---