Kim Kardashian's 2019 Met Gala Wet-Look was iconic. How did she achieve this goddess-like perfection? Kim stated, "Literally every single day [leading up to the event], whatever beauty treatment you can think of I did it." Well, that does help. For us mortals, what tips are there for us to replicate some element of the look? Kim's long-term makeup artist Mario Dedivanovic previously disclosed some essential products he regularly uses to create Kim's looks.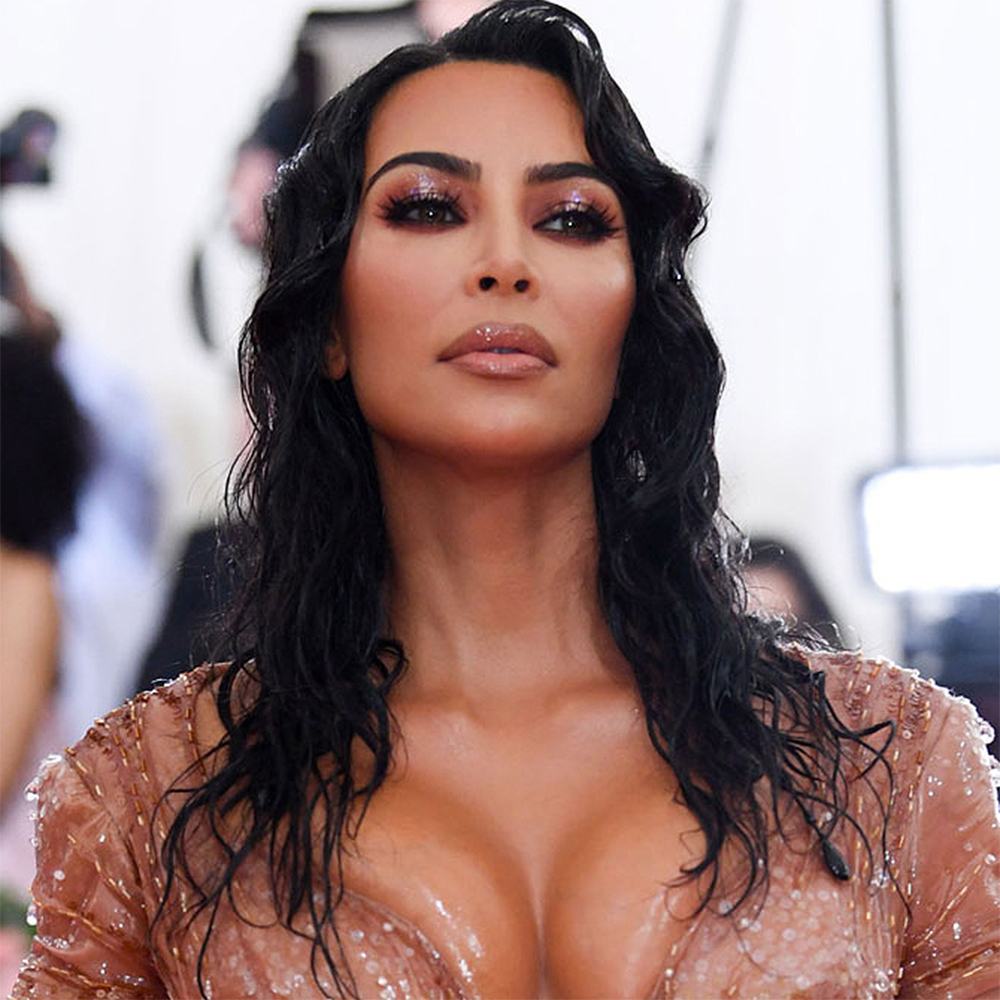 Mario has said during one of his Makeup by Mario Masterclasses that he uses the Dermacolor Camouflage Mini-Palette to conceal Kim's undereye and any imperfections. This product is a staple in Kim's routine and has been mentioned A TON by the pair.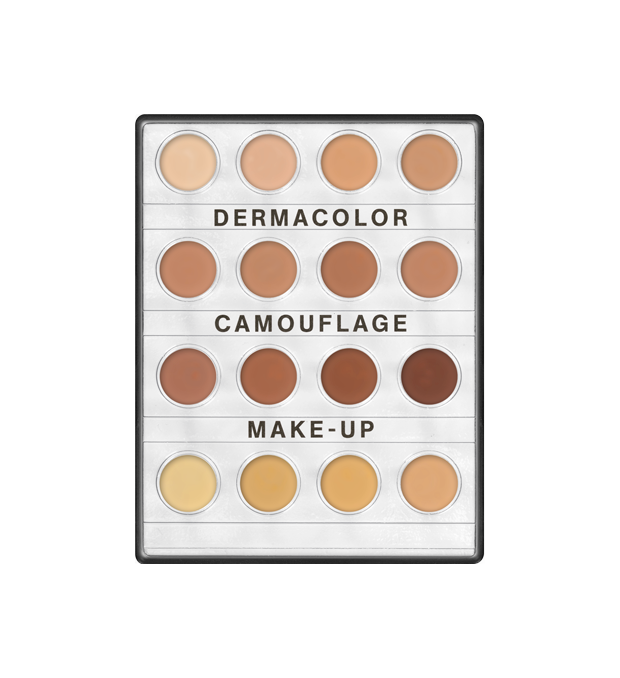 Try the Dermacolor Concealer Stick or Dermacolor Quintet as a full coverage concealer for personal use. The Dermacolor Camouflage mini-palette is a staple in Kim's routine and has been for years! It was even used in Kim K's 2019 Met Gala look. Dermacolor is 46% pigment; therefore, it isn't your average concealer. Dermacolor was initially created for tattoo coverage, so you know it will conceal those eye bags like no other.
Now for how Kim K got her "I-just-walked-out-of-the-ocean" wet-look. Her artist, Mario has previously stated Kryolan Transparent Jelly is his "little secret" to create her coveted highlight. Using this product is an artistry tip that will change your makeup game forever. The reason this product is a secret weapon is because the jelly replicates sweat (but in a reaaaly good way). The product doesn't disturb the makeup underneath and makes the skin appear wet.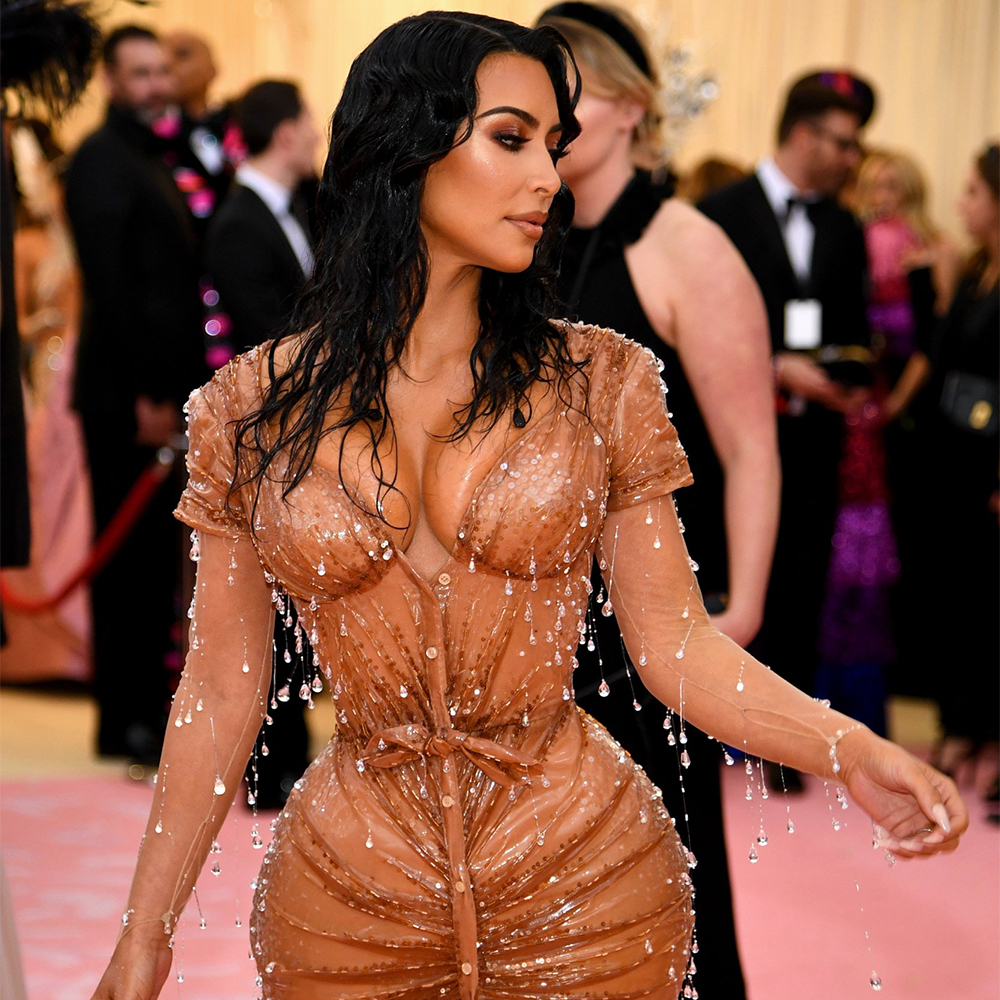 Mario stated he applies the Transparent Jelly over a powder highlighter (we love Glamour Glow in Blush Peach) with a damp makeup sponge. "The gel actually picks up the shimmer or metallic from the highlighter underneath, and it still shines through," he stated. Just keep in mind, no other products can be applied over the jelly. At only $28 for a 100ml bottle, let me drench myself in it and call myself Kim K.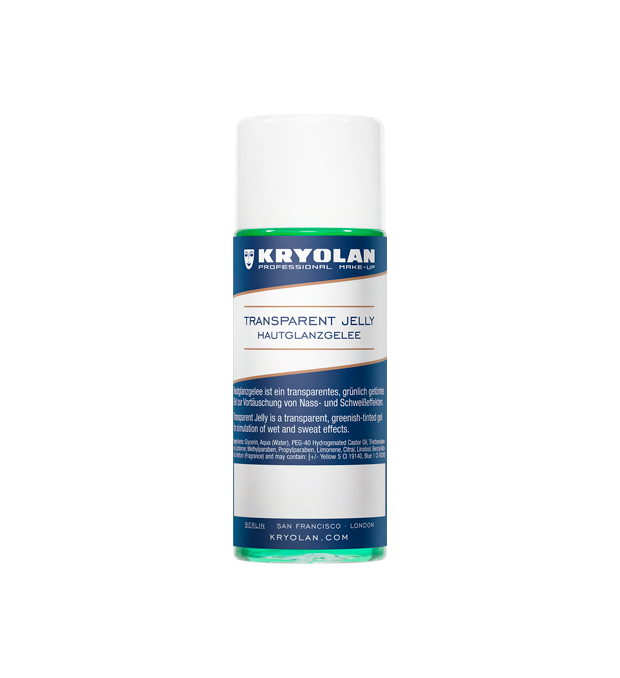 So there you have it, some hot makeup tips straight from the artist himself. Have fun playing with some new products, and we hope this gave you some inspiration!