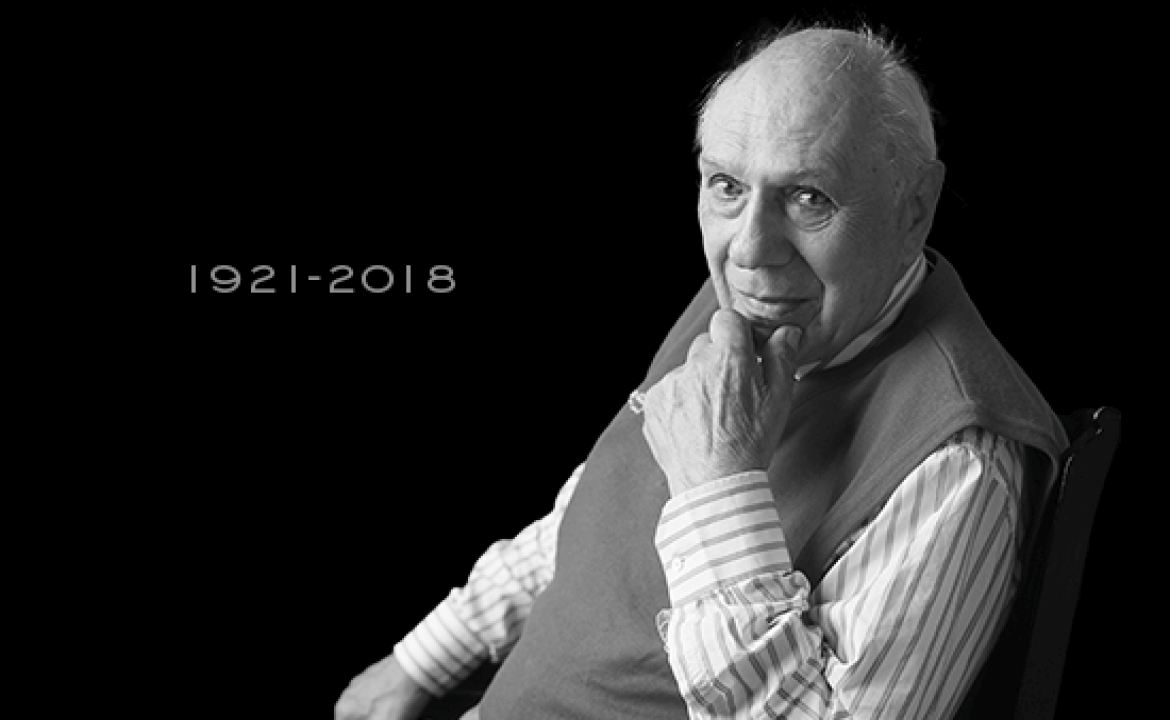 He was a visionary and decision-maker. Even in the darkest times and most difficult situations, Kryolan's founder Arnold Langer neither lost courage nor optimism and especially not his humor. Yet even the strongest person's powers eventually fade away. In deep mourning, we announce that Arnold Langer has passed away at the age of 97 on the 27th of February 2018 in his hometown Berlin.
Born in the Roaring Twenties in Berlin, Arnold Langer early discovered his passion for make-up and theater. His vision to produce stage make-up for the reopened theaters after World War II was the starting point for the successful history of his firm. In 1945, he and his wife, Waltraud Langer, built Kryolan from nothing using diligence, willpower and remarkable persistence. Today, the company has been a leading manufacturer of professional make-up worldwide for more than 70 years and the products are now available in over 90 countries on all five continents.
Arnold Langer's credo, "first comes the human being, afterwards the company", still illustrates the company's philosophy. Even today, special requests by make-up artists are a matter for the managing director. Likewise, having a heart to heart with customers and partners is crucial. "This individuality made us big."
Following the same philosophy, his son, Wolfram Langer and his own sons, Sebastian and Dominik Langer including their families, carry on his work. After a stable past, a modern future now follows, which always bears Arnold Langer's legacy in mind.
---
March 1, 2018
|
View: 1582
---