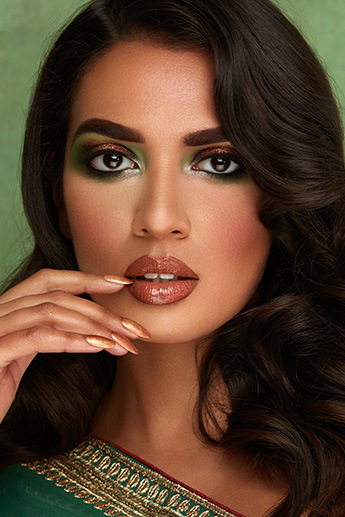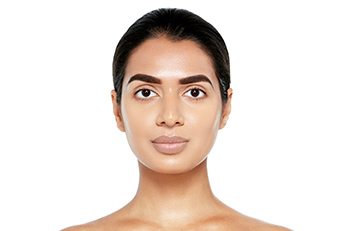 Step 1
The brows are first defined in order to accentuate the arch and frame the eyes as a guide.
Eyebrow Powder (dark)
is first applied, using a firm angle brush. The definition is first created at the bottom of the brow creating an elevated arch and is slightly extending at the tail end. The Eyebrow Powder is then gradually built up through the brow starting from the bottom base line with each stroke. This technique creates a natural gradient of color through the hair of the eyebrow. Eyebrow Forming Gel is finally brushed through the brows to create definition and set the shape of the hairs.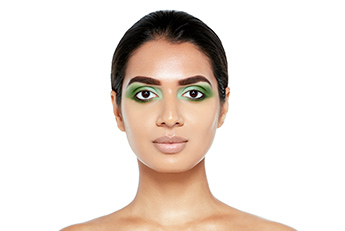 Step 2
To prepare the eyes use a small amount of
Dermacolor Camouflage Creme 4 g
to cover any dark pigmentation.
HD Cream Liner (emerald)
is applied all over the lid as the base for the powder shadows. Sweep an even wash of the Emerald color over the lid and then diffuse with a soft brush around the edges to create a smokey base.
Eye Shadow Matt (H 21)
is then layered over the top of the
HD Cream Liner
. This should be concentrated predominantly on the mobile lid before being blended out into the socket line. Next,
Eye Shadow Matt (turquoise)
is selected as a transition color to blend around the edges of the H 21 softening the color.
Eye Shadow Matt (deep black)
is applied to darken the depth of the socket using a stippling motion to prevent over blending the application.
HD Living Color (rose quartz)
is chosen as highlighter and pressed onto the brow bone and in the inner corner of eyes.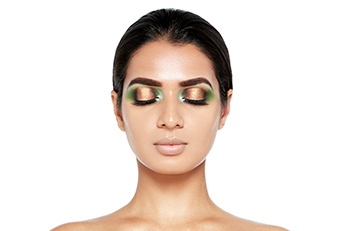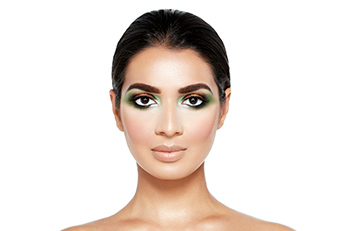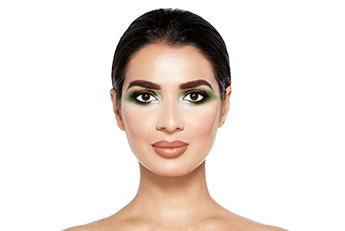 ---
November 26, 2020
|
View: 128
---