Introducing: Gel Eyeliner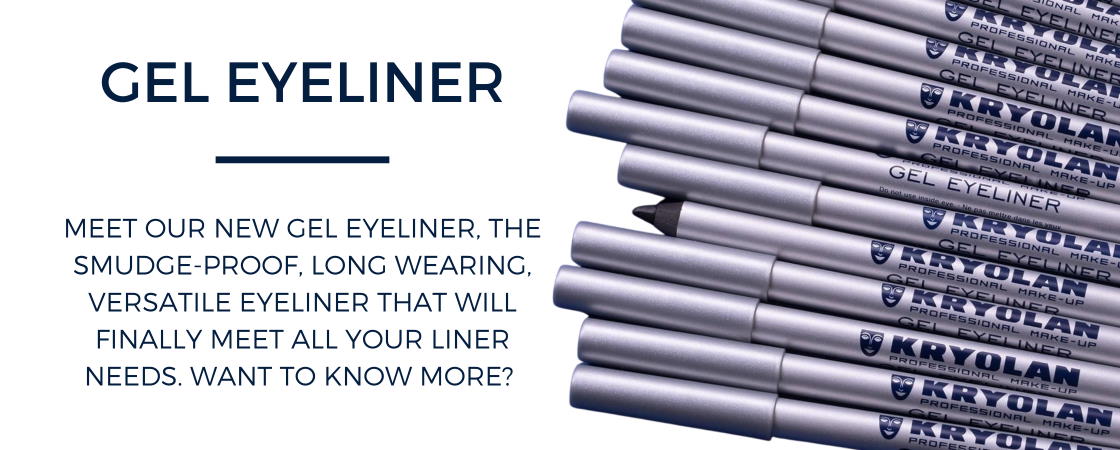 Meet our new Gel Eyeliner, the smudge-proof, long wearing, versatile eyeliner that will finally meet all your liner needs. Wanna know more? Read on:
They're Easy to Use
Gel liners are great if you're a fan of the smokey eye. They are more forgiving, buildable and blendable than traditional liquid and pencil liners. If you want that precise crisp line, don't be afraid of loading a brush from the tip of the pencil to create that perfect wing. Our favourite brushes for this are the Blue Master Fine Angle Brush and the Blue Master Precision Liner Brush.
They Last and Last and Last
14 hours? This formula will last. From the moment you apply your liner it will stay in place right through to your night skincare routine. Panda eyes are now a thing of the past!
It's What's Inside that Counts
In addition to the amazing finish and versatility of this gel liner, the ingredients are something to love. Infused with Avocado and Sunflower oil, this liner nourishes your skin and doesn't pull or tug. It's also;
Fragrance free
Long lasting
Waterproof
Smudge-proof
More Ways to Use Them
Turns out you can use Gel Eyeliners for more than just lining the eye. One of our favourite Pro Tips is to use the liner as an eyeshadow base. Using both a pencil and a shadow will help to create a stable and long wear effect with the liner itself acting like a primer.
Removing is a Breeze
I know we keep talking about how long lasting this liner is, but we don't want the thought of the removal so scare you off! We want to let you know that removal can be a breeze, you just need to have the right tools, and we recommend Abschminke and Hydro Oil as gentle cleansers to remove all traces of makeup.
Shop the Gel Liners here.
---
October 13, 2020
|
View: 127
---