Kryolan City opens in Paris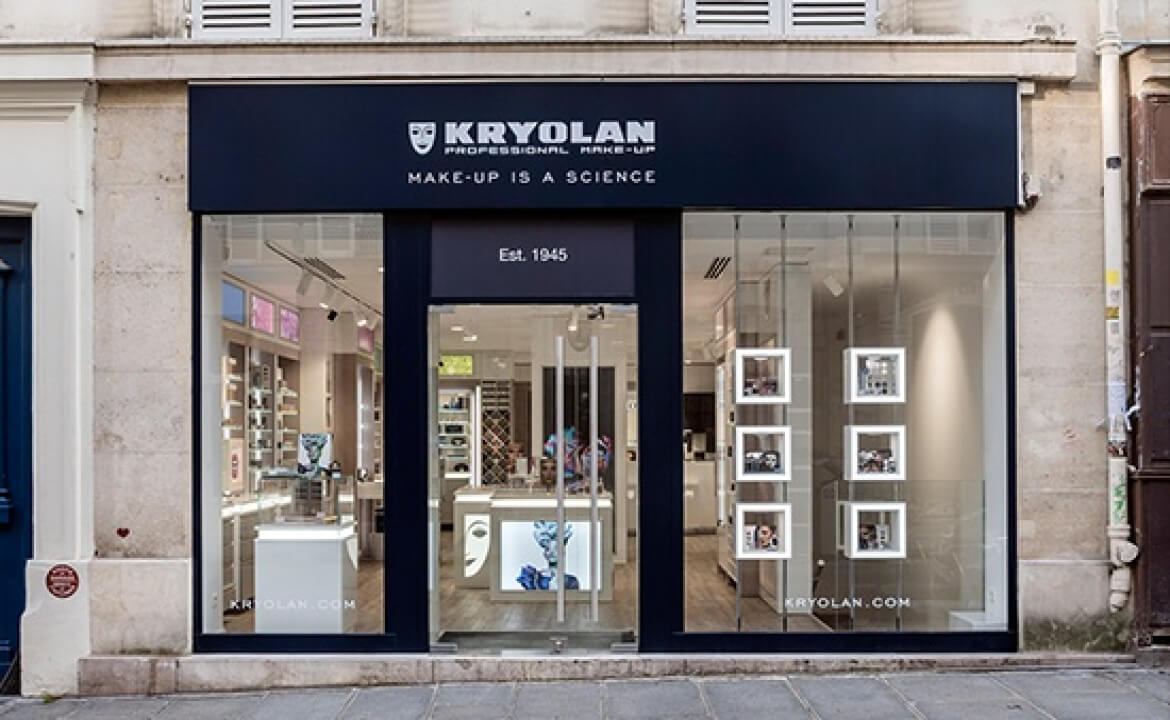 Bonjour Paris! Finally, the time has come and Kryolan conquers the French Capitol. The popular fashion and beauty metropolis mesmerizes visitors with its charm, great cultural diversity and an elegant, unique style. In short, Paris is the perfect place for professional, upscale and creative make-up. Certainly, a Kryolan City store should not be missed. Thus, the second shop in the country opens directly in Le Marais, one of the most beautiful and picturesque areas of Paris.
On 80 square meters, one can find everything a make-up enthusiast's heart desires: from beauty & fashion make-up to special effects equipment to body art, film & TV and theater supplies. Get ready to discover and try everything, while Kryolan's make-up experts are on hand with help and advise. In the workshop area one floor lower, courses, workshops and presentations about Kryolan's diverse make-up world regularly take place. Opening hours are from Monday to Saturday, from 10:30 to 19:30, and on Sundays from 13:00 to 19:00.
---
December 20, 2017
|
View: 1378
---