Kryolan Takes a Stand on Sustainability and Packing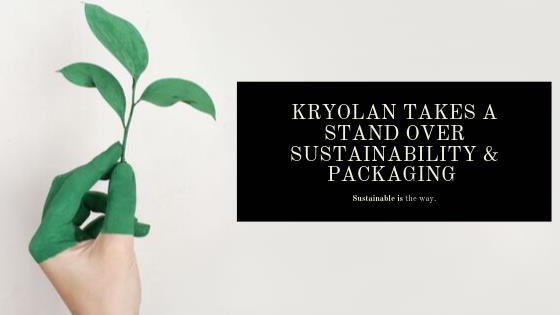 While overall, plastic is a finite material and an incredibly useful resource, excessive plastic use contributes to depletion of natural resources and generates waste. Environmental factsheets have highlighted that 30% of items in landfills are packaging.
Kryolan believe in environmentally friendly products and that smart thinking approaches towards reaching sustainability are the best direction for the future.

As an ethical company who doesn't test on animals and has been offering refillable palettes for eyeshadows, foundations and more, Kryolan is also particularly passionate about continuously implementing measures to reduce levels of non-recyclable plastic waste. To directly reduce unnecessary and excessive plastic use, Kryolan has just introduced a new refillable range for its popular compact make up ranges.
By using Kryolans refillable products which also notably cost less due to the lack of extra packaging, you can both save money and contribute to sustainability in the environment. It is an all-round favourable outcome both for you and the earth. The flexible nature of these refillable packages is truly ideal for numerous reasons.
Overall, the introduction of these Kryolans cosmetic refills is an effective way to keep buying your favourite products, save money and help the environment. Kryolan has specifically introduced refills for our top selling compact products, ranging from Blushes to Foundations. These compact forms are always a consistent as portable make up  is a given for many people with their daily touch ups.
If you are interested in a reliable foundation, the Kryolan Ultra Foundation Mirror Box is the failsafe product that is now refillable. With its pigmented formula and dewy finish, this foundation provides fantastic coverage. In its elegant and stylish packaging this will serve you for many Ultra Foundation refills to come.
Altertivaly, if you wanted the option of other foundations thats not completely full coverage and cream based, Kryolans Ultra Cream Powder is a silky smooth medium coverage foundation that is also now refillable in its compact form. Get those Ultra Cream refills for a seasonal change!
Pro Tip - se Oil Blotting powder with a cram based foundation to take excess oil away before powdering. This simple trick gives you a more natural result.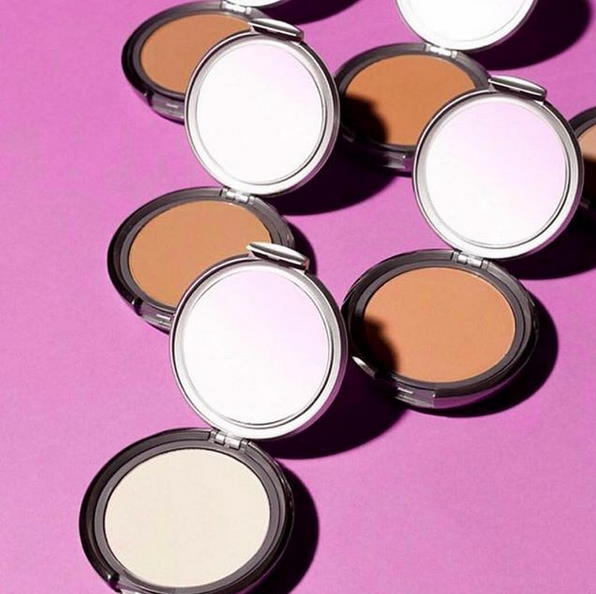 Kryolan Dual Finish
And the final refillable compacts Kryolan is introducing (for the moment) is Dual Finish ,   another pressed powder foundation which is unique for offering both moist and dry applications depending on the level of coverage that you want! Explore the shades on offer with our Dual Finish Refills.
To add hints of healthy colour to your face, the best selling product Glamour Glow compact, also now has a refillable option. Coming in its range of flattering colours, you are bound to find your perfect match and have the opportunity to mix it up and experiment with shades through purchasing different coloured Glamour Glow refills whenever the mood hits you.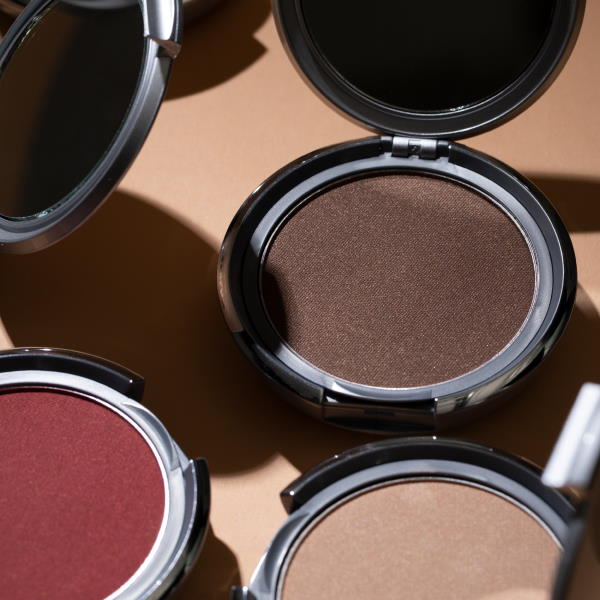 Kryolan Glamour Glow
Kryolan also offers even larger sizes for certain cosmetic products, which is ideal if products are being consistently used in large volume such as the case in either schools or production companies. Buying materials such as the Kryolan Translucent Powder 500g in such large sizes will also significantly help reduce the packaging.

While the introduction of a broader range of reliable make up for compacts, don't forget Kryolans original Palettes ranging from Aquacolor, eyeshadows, Supracolor and more! These refillable palettes are available in a range of sizes consisting of 6, 12 and 24 pot places which serves the dual purpose of saving on unnecessary packaging but also allowing you to customize to achieve the perfect look.
Overall, Kryolan believes in both aiding customers enhance their beauty but also help preserve the beauty of this extraordinary planet we inhabit. Don't forget to tag @KryolanAustralia and aid the spread of these sustainable alternatives within cosmetics.
---
November 22, 2019
|
View: 297
---